Introduce the global brand of Unilever
into Japan with own network of OHYAMA
About this Brand
In the past, our affiliate company, International Cosmetics, Inc. was an authorized distributor of "Vaseline" in Japan and focused on brand development.
As a result, we have a close relationship with Unilever U.S. and have a history of importing brands such as "Lever 2000″, "Suave", and more recently, "Dove" body care products that have not been introduced by Unilever Japan.
And now, we have introduced into Japan, the newest hand care products of "Lux Botanicals", one of the global brand of Unilever in cooperation with Unilever Asia,
We initially planned to sell out it in limited quantities as a safety measures against the new coronavirus (COVID-19).
But the popularity of the product far exceeded our expectations, so we have decided to continue selling it as a regular product.
Added Value
As soon as 2020 arrived, the spread of the COVID-19 threatened the world, and it has raised awareness of hygiene among the entire population in Japan, too.
In the end of April 2020, not only masks, but also hand-washing related products such as sterilizing alcohol, hand sanitizers, and hand soap have all disappeared from stores at once. These facts bear this out.
In response to this situation, International Cosmetics, Inc. hurriedly procured miniature hand sanitizers of "LUX Botanicals", but the first 300,000 units imported were sold out immediately.
Subsequently, we continued to face difficult circumstances, including shortages of containers and other materials and delays in customs procedure.
But we were able to speed up increased the production and planning of additional products, expanding its lineup to 6 SKUs.
As a result, we are proud to say that we were able to not only meet the consumer demand for sanitary products, but also contribute to the recognition of the "LUX" brand among Japanese consumers again.
Products Gallery
Catalog Images
LUX Botanicals Fragranced Hand Sanitizer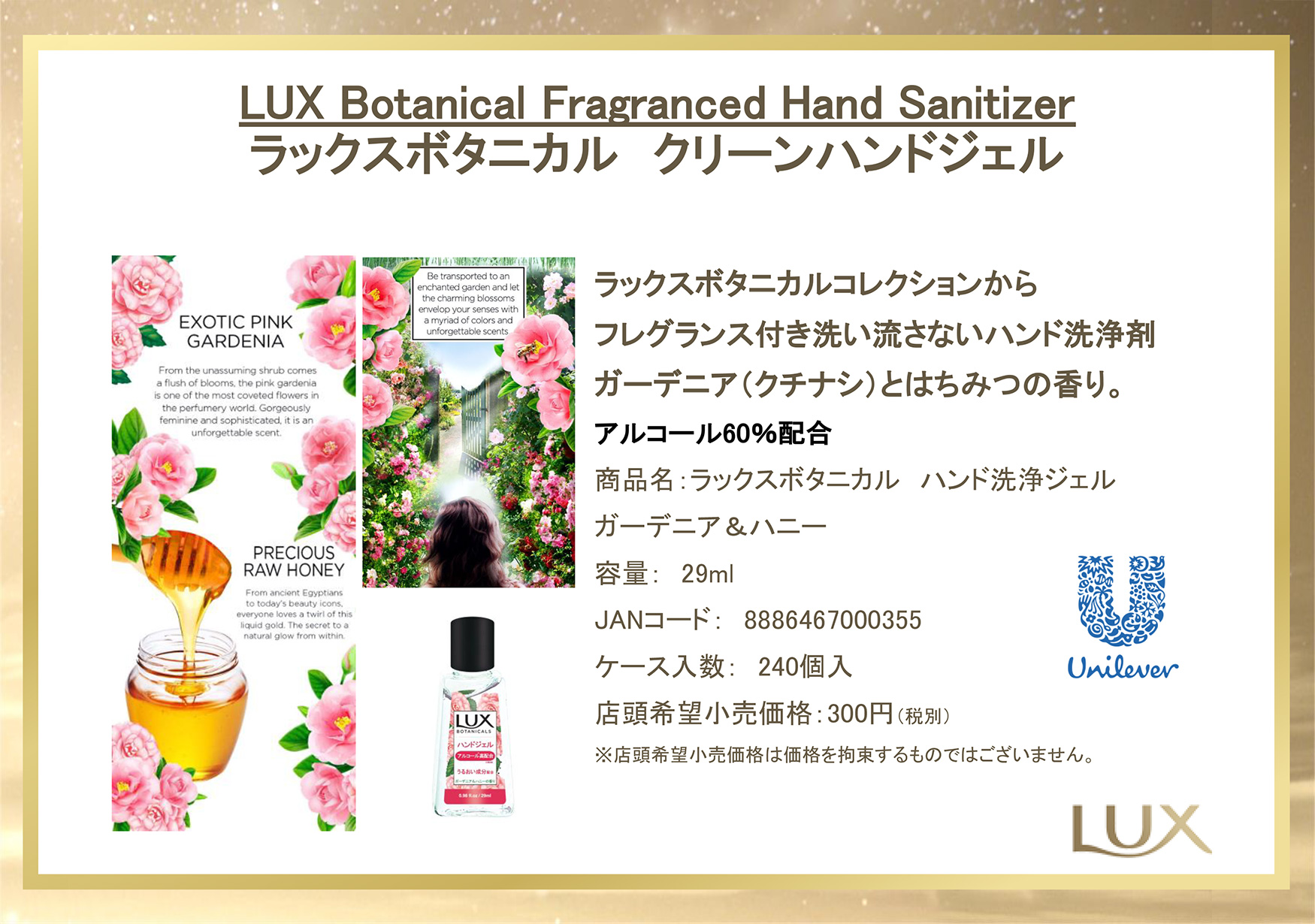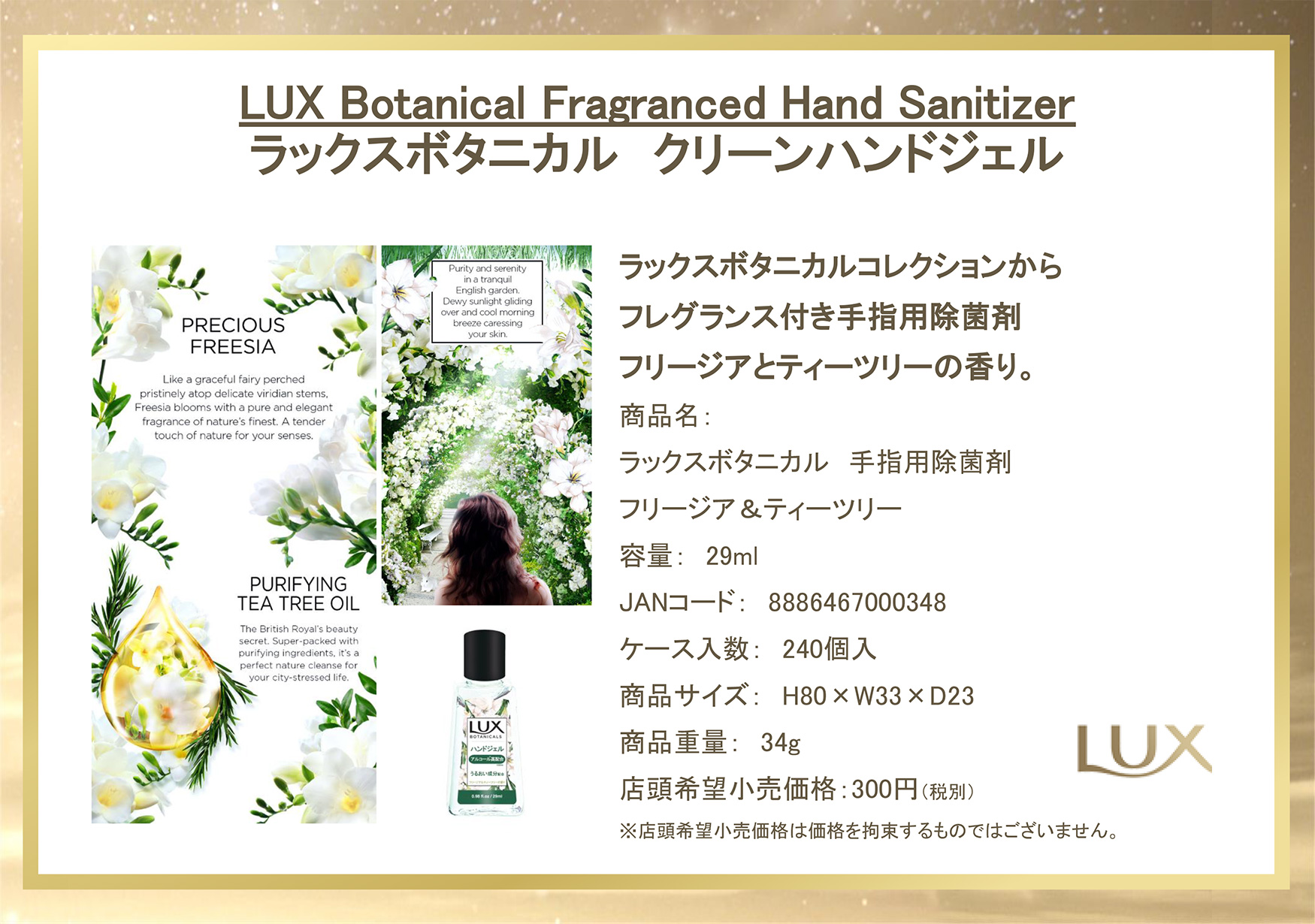 LUX Botanicals Fragranced Hand Cleaning Gel (500mL)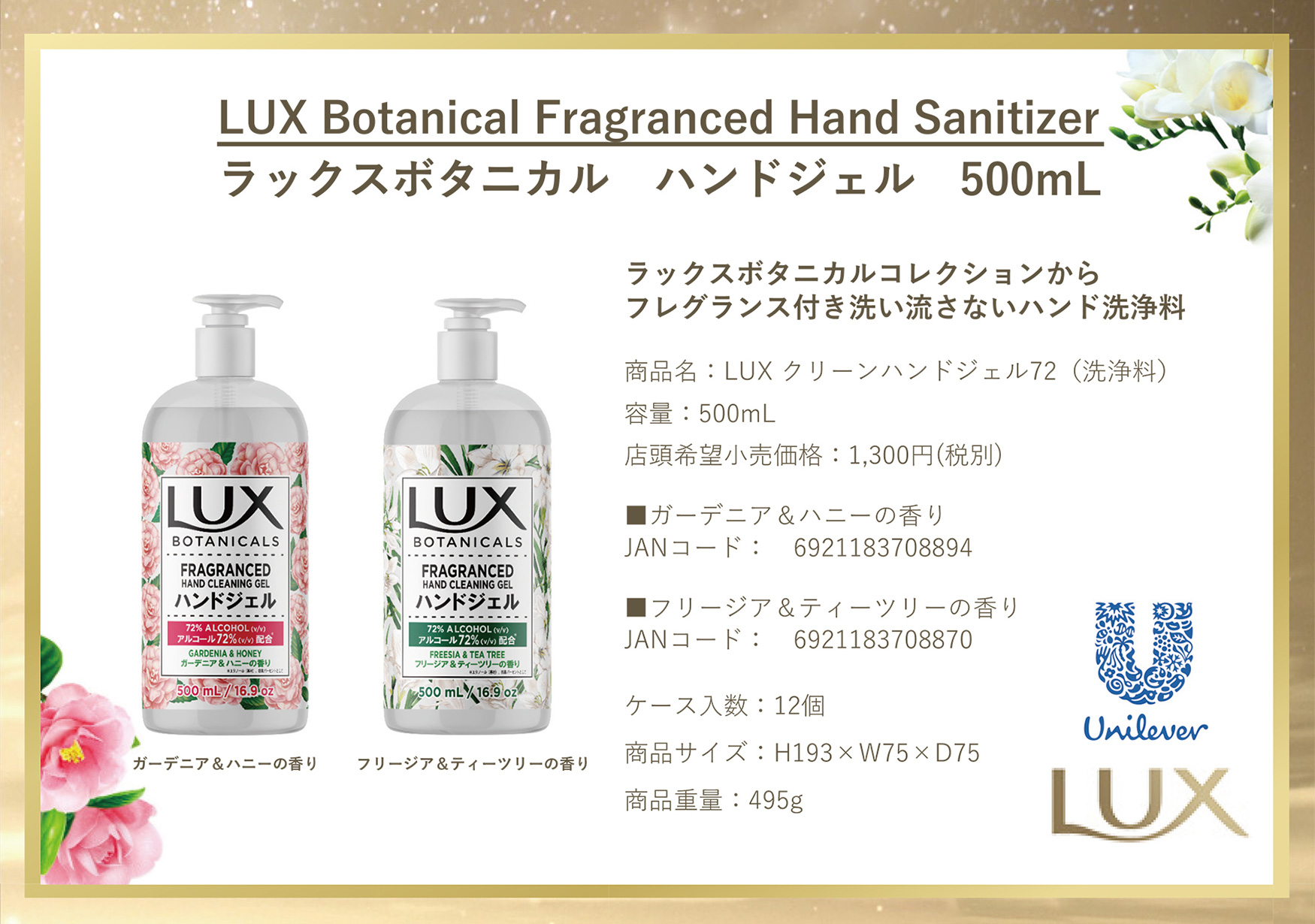 LUX Botanicals Fragranced Hand Wash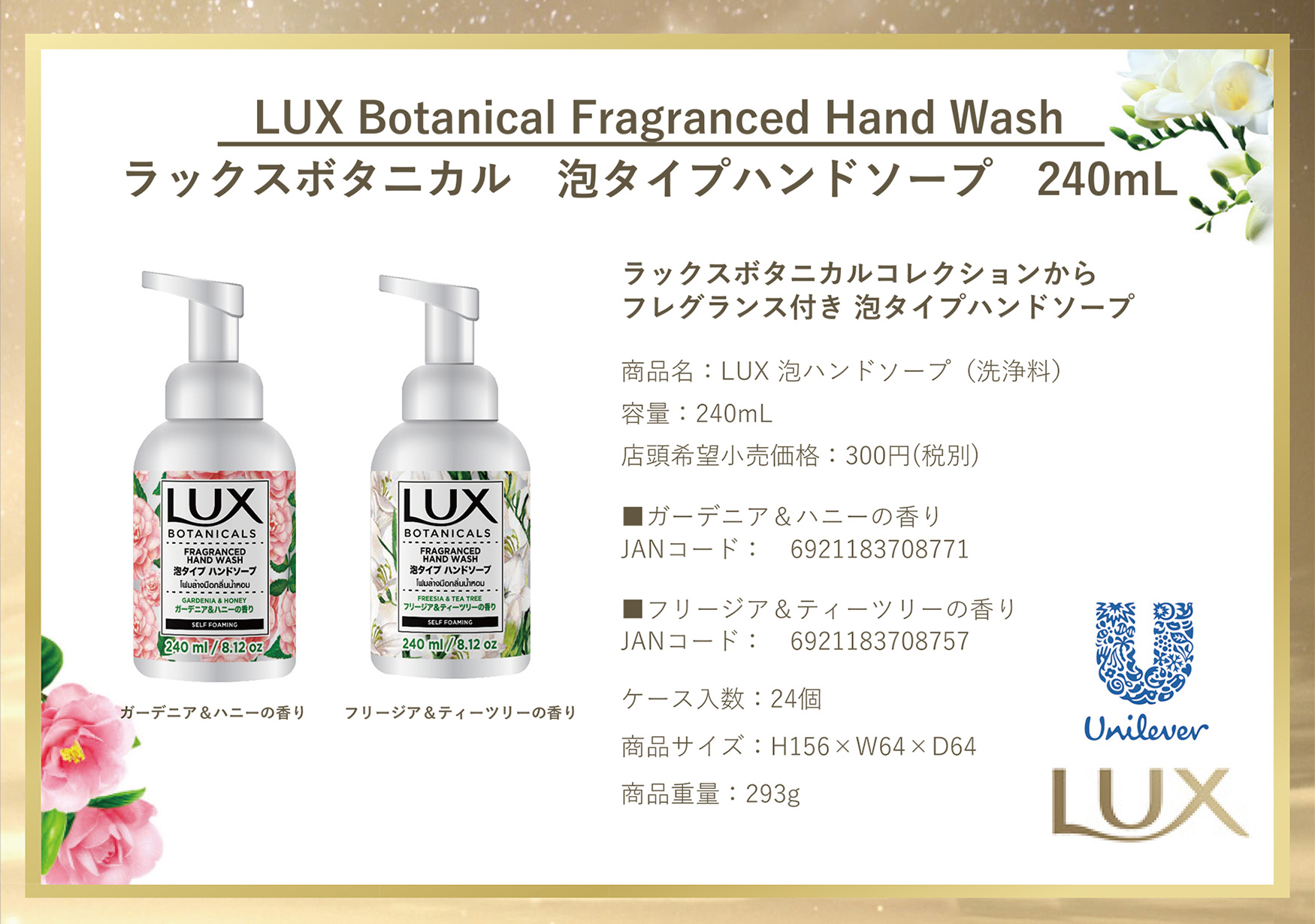 * Due to material procurement, the shape of the containers of some products may differ from those shown in the catalog.